How to Upgrade Your Car to Be Racing Ready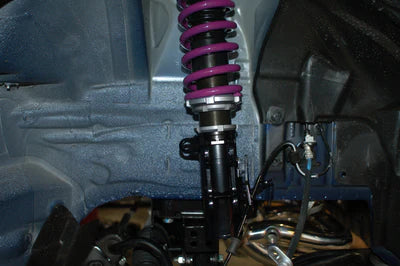 There's nothing like the thrill of a good race. Pushing your vehicle to the limit at a setting such as the quarter-mile track or the autocross induces a pure adrenaline rush, particularly with a crowd. You want the best racing vehicle on the market but only have an average car. How do you get in on the action?
Fortunately, most modern cars are built for performance. With quality upgrades like a universal turbo kit or a piece of more specific equipment such as an Audi turbo or BMW supercharger, your car will perform with the others on the race track regardless of the model. Here's a guide to the best upgrades to consider.
Things to Keep In Mind
Racing is a popular activity for modern cars because it tests their performance to extremes. Going out to a track is a way to prove your vehicle meets the manufacturer's specs on handling areas such as maximum speed. Upgrades are a great way to push things further, but be careful not to over-tune your car, such as oversized tires that deliver speed but make the front end wobble over uneven surfaces, causing damage in the future. An overly upgraded car will perform poorer in day-to-day life.
Furthermore, be careful regarding which parts you install. Aftermarket parts are cheaper at times but potentially void your warranty. Original manufacturer parts are more expensive but are trustworthy and will remain covered under warranty. With these thoughts in mind, here are some of the most popular upgrades. 
Increasing Air Flow
One of the easiest ways to get your car ready for the race track is by improving your vehicle's airflow. This simple step often occurs during oil changes, but you can easily purchase a new air filter yourself and install it. This one step improves the entire performance of the engine, increasing airflow by 10% with better gas mileage and less pollution. A more effective engine is a better racing engine.
Upgrade Your Suspension
A quality suspension system dramatically changes a car's racing ability. These three parts, the shock absorbers, the strut bars, and the sway bars, are critical components of a comfortable ride under any circumstances but become necessary during the rough transit of racing. Upgrade your suspension to the newest parts on the market, and even in the most stressful moments, your car will perform at its absolute best.
Switch to Performance Tires
Nothing is as essential to a car's performance as the tires. Poor tires decrease the gas mileage and the car's handling as they're in contact with the road. For optimal performance, switch to tires designed for specific purposes. For example, tires with lower treads offer lower traction and increased speed. However, look to tires with more giant treads and heavier rubber for fast, efficient performance. Tires built for high performance generally offer your car the most substantial experience on and off the track.
Seats
You wouldn't think of it, but a quality seat has many advantages to a racer. Racing seats are cheap and made from low-cost plastic and polystyrene, but they're among the car's sturdiest materials. Racing seats provide extra safety and security with a stronger seatbelt built to keep you in place while racing and in case of a car accident. The comfort of the seats allows for focus on the road, keeping you able to react as the situation evolves. The seats are easy to install and a must for any quality racing car.
Turbochargers
One of the essential pieces of equipment in a car's performance is the turbocharger. This device, used standard in vehicles since the 1980s, compresses the gas, forcing increased airflow for more robust performance. Turbochargers have been developed as far back as the 1870s but have recently become standard.
A turbocharger consists of three key elements, though the devices have many other parts:
Turbines, which produce the force to power the rest of the device
Compressors, which draw outside air, pressurize it and send it on to the combustion chambers
The center hub rotating assembly, which connects the two
While the devices are common in many cars, upgrades are standard. Universal turbo kits are one of the most popular enhancements for engines. Despite the name, universal turbo kits are specific to car models, such as an Audi turbo or a BMW supercharger. 
These kits, which also work as replacements for existing turbos, are built to provide a whole track experience with increased intake and airflow. These devices truly maximize your car's performance on the track and when you're simply driving down the road. An upgraded turbocharger is a must for any vehicle.
With these simple upgrades, you will have a stronger, more substantial car on the track. After all, what works well in the short bursts of a race generally performs under the long haul of a cross-country drive.
Tomioka Racing knows the importance of getting your car in peak condition to race. We offer a wide range of modifications for your vehicle. These can be as expansive as universal turbo kits like the Audi turbo or BMW supercharge or replacement parts for your turbo system.
In addition to turbochargers, we sell parts for your exhaust system, batteries, and drivetrains. Whatever your car needs to get in shape, we've got it. Check out our site today.