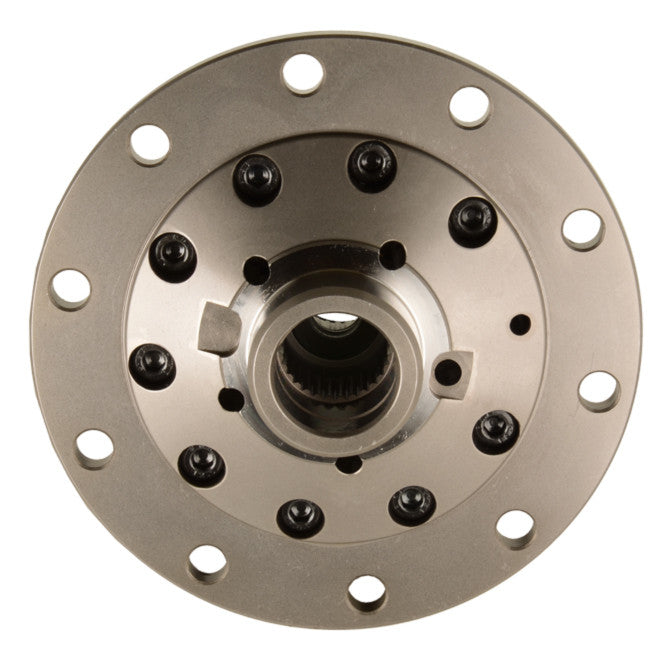 Drivetrain - High Performance Transmission Parts
Are you ready to upgrade your car's capabilities with high-quality performance parts? High-end components can increase a vehicle's power, ensuring drivers have more control and ease in acceleration without putting undue strain on the engine. Car enthusiasts who dream of boosting their vehicle's performance will definitely want to look into a high-end drivetrain.
What Are The Benefits of a High-Quality Drivetrain?
A high-quality drivetrain, also known as a powertrain, is responsible for connecting the transmission and engine to the wheel axles. Essentially, a drivetrain coordinates smaller parts of a car's ability to power a car's engine. This transmission is crucial to driving a vehicle, as this powerful auto part is accountable for making a wheel's turn. It also gives a car the ability to reverse backward or move forward while a driver is behind the wheel.
What Drivetrain Accessories Should You Invest In?
Car enthusiasts aiming for greater engine speed will want to invest in a lightweight flywheel. A lightweight flywheel is an excellent drivetrain accessory as it will decrease parasitic loss and improve a vehicle's overall horsepower and torque output.
For vehicle owners who have never replaced their car's components and aren't sure what to try first, drivetrain accessories compose of smaller parts that are high-quality and provide efficient energy to a car's power without wasting the energy generated by the engine. Avoid improper power channeling and wasted efficiency by obtaining the right replacement accessories and parts to keep your automobiles drivetrain in optimal condition.
Browse our high-performance engine parts to find accessories like final drive gear, Subaru limited slip differential, and rear axles. These accessories will keep your car in perfect condition so you can venture out into the world with confidence from the safety of your vehicle. Enjoy life from behind the wheel when you invest in Tomioka Racing TR's high-quality parts.