IHX475 - 475HP Turbo For Volkswagen MK7 / Audi S3 MQB EA888 Platform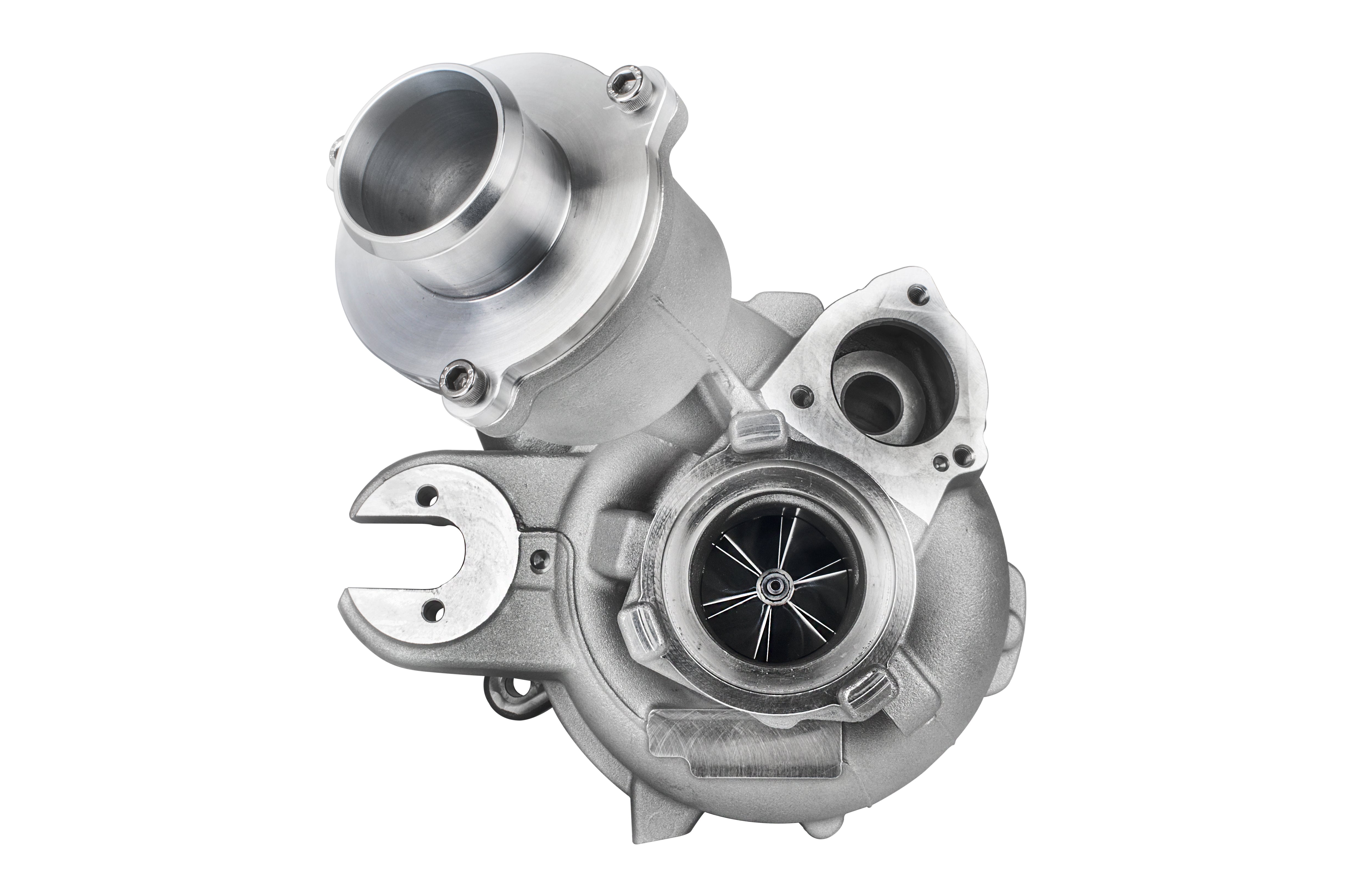 First launched in late 2017, the IHX475 was the entry level turbo for the Volkswagen MK7 GTi & Golf R and also applicable to other vehicle within the Volkswagen & Audi Group with MQB EA888 platform. Today, it is still the most popular entry level size turbo among installers and tuners around the world and it is currently on its 4th generation. The IHX475 is designed to achieve 475 engine horsepower with proper supporting modifications to the vehicle.
One notable point is the IHX is not a remanufactured unit of factory IS38 turbo. It is a completely new turbo with no remanufactured components being used. Starting with larger new compressor and stainless steel exhaust housings, the impeller shaft is also beefed to withstand more boost for high performance application and coupled with proprietary billet compressor wheel to produce its high output
The first generation of IHX475 was put to test on 2016 Volkswagen Golf R equipped with Integrated Engineering Intercooler, Integrated Engineering Intake, Racing Line Turbo Inlet Elbow and Custom Inconel downpipe and tune using EuroDyne.
The best wheel horsepower achieved on 94-octane gas was 415whp. Consitent clean horsepower was 410whp on pump gas. Peak boost was at 29-30psi  and holding at 27psi. Considering 15% power loss on the all-wheel dyno, the engine horsepower achieved was beyond the rated 475HP for the IHX. On a 91-Octane gas, the Golf R achieved 398whp and  with 50% Race & 50% Pump gas, the car consistently pulled 451whp and 400 lbs/ft of torque. This was the beginning of excitement for many Golf GTi owners and enthusiast worldwide.
Many tuners and installers worldwide reported their satisfactions with the IHX475.
393WHP & 359 lbs/ft Torque
402 WHP & 382 lbs/ft Torque
493 WHP & 561 N-m Torque
404 WHP & 441 N-m Torque