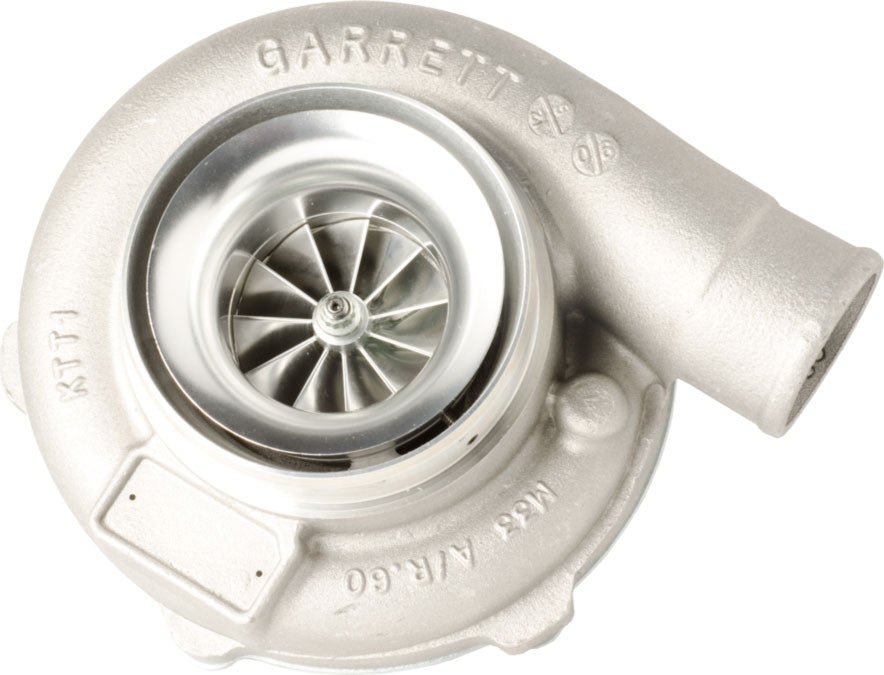 Universal Turbo Kits (Turbochargers & Superchargers)
Tomioka Racing's universal turbochargers are an excellent option for anyone trying to boost an engine's horsepower without having to change the engine or significantly increase its weight in any other way. They work by compressing the air flowing into the engine, which enables more air to be added into an engine cylinder. With more air comes more fuel, and the end result of this process is more power.
Not only do turbochargers give a significant increase in horsepower, but they also offer better fuel economy and higher efficiency. Since there are many different options to choose from it's very important to find the right turbocharger for your vehicle. Tomioka Racing offers excellent universal turbo kits at affordable prices.
These kits come with a turbocharger, gaskets, and hardware kits. The turbocharger utilizes Garrett ball bearing technology, which offers some clear advantages compared to journal bearing technology. The main difference between these two technologies is that the former spin faster and keeps the spinning longer after the air stops flowing. This means that Tomioka Racing has very responsive turbochargers. There are different configurations on the stainless steel turbine housing to choose from. In fact, the turbine housing is also available separately.
The smallest ball bearing turbocharger available is rated upwards of 500 horsepower and is an excellent choice for 4-cylinder engines. Nevertheless, it can still be applied to more powerful engines. There are different models of turbochargers to choose from, so all that's left up to you is to decide how much power you want for your vehicle.